Sebastian Ceria, Ph.D.
Sebastian Ceria is the CEO of Qontigo (the merger of Axioma, DAX and STOXX) and previously the Founder and Chief Executive Officer of Axioma, the leading provider of innovative risk-management, portfolio-construction, and risk and regulatory reporting solutions that unify front, middle and back office functions at financial institutions worldwide.

David Coats, M.B.A.
David Coats is a founder and Managing Director of Correlation Ventures.

Shikhar Ghosh, M.B.A.
Shikhar Ghosh is a Senior Lecturer at Harvard Business School. He was selected by BusinessWeek as one of the best Entrepreneurs in the US, Forbes as one of the 'Masters of the Internet Universe,' and Fortune as the CEO of one of the 10 most innovative companies in the US.

Felda Hardymon, Ph.D.
Felda Hardymon is a partner in Bessemer's Cambridge, Mass. office. He focuses on investments in the software, communications and storage sectors.

Glenn Hubbard, Ph.D.
Glenn Hubbard is the former Dean of Columbia Business School and former Chairman of the Council of Economic Advisors. He was also the Deputy Assistant Secretary at the US Department of Treasury, and the Chairman of the Council of Economic Advisers. He is also a member of the board of directors of KKR and a Director at MetLife.

ARI KUSHNER, ADVISOR EMERITUS (IN MEMORIAM)
Ari Kushner was a General Partner at Kushner Capital Partners, as well as the CFO & Director of Entanglement Technologies, Inc. Ari specialized in investment in early stage technology, biotech, financial, and other non-real estate companies.

Ernest Mario, Ph.D.
Ernest Mario began his career in the pharmaceutical industry as a research scientist in 1966. He has lead four drug companies as CEO: Glaxo, Alza, Reliant, and Capnia. In 2007 he was awarded the Remington Medal, pharmacy's highest honor, and is namesake of the Ernest Mario School of Pharmacy at Rutgers.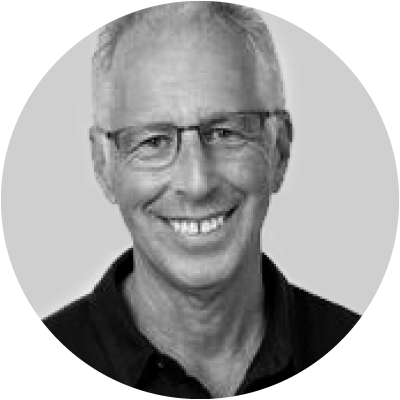 Frank Moss, Ph.D.
Frank Moss has had a 40-year career as a high-tech, biotech and health-tech entrepreneur. He served as director of the MIT Media Lab from 2006-2011 and is the author of The Sorcerers and their Apprentices: How the Digital Magicians of the MIT Media Lab are Creating the Innovative Technologies That Will Transform our Lives. He currently advises numerous startups and is on the boards of ArtLifting Inc and the Jackson Laboratory.

Vinay Nair, Ph.D.
Dr. Vinay Nair is a serial entrepremeur (Magnifi, MIO, Positivly, 55ip) and a leading academic , a professor, and an author. He is also the Founder and Chairman of the Tifin Group.

Susan C. Schnabel, M.B.A.
Susan C. Schnabel is the Co-Founder and Managing Partner of aPriori Capital Partners, formerly Ms. Schnabel worked at Credit Suisse as a Managing Director in the Asset Management Division and Co-Head of DLJ Merchant Banking Partners.

Tom Tinsley, M.B.A.
Tom Tinsley is a former Managing Director of General Atlantic LLC. Prior to joining GA, he was the CEO of Baan Company, NV and a Director at McKinsey & Company. He currently serves on the boards of 55ip, Bridgeway Capital Management and Strattam Capital, along with the boards of Life Flight of Maine and the Island Institute of Maine. He specializes in strategy and global expansion.